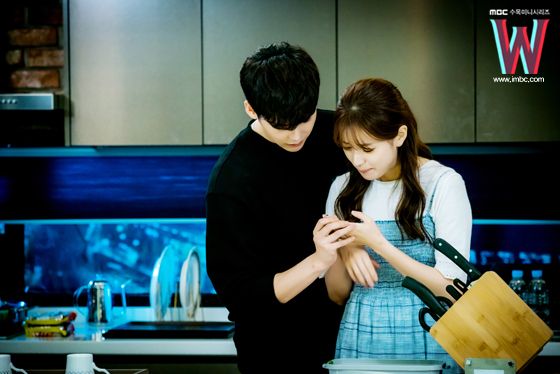 Now that there's a culprit on the loose threatening to kill Oh Yeon-joo, Kang Cheol locks down the penthouse with extra security. Yeon-joo didn't think it was necessary since she can't be injured in the world of W. However when they were making ramen she accidentally cuts her finger and starts bleeding. Kang Cheol just couldn't understand why Oh Seong-moo would create a character to kill his daughter. With Yeon-joo now being prone to injuries in W, they get her transported out of the comic world for her safety.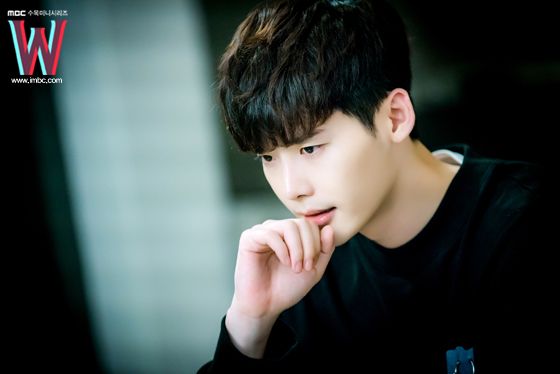 Ever since Yeon-joo became the female lead, Secretary Yoon's character became unnecessary as a supporting character. She started slowly getting transparent and one of her hands starts fading in and out. With all the characters shifting and their reason for existing changing, the culprit's sheer willpower was what caused the comic to continue. He had an awakening just like Kang Cheol and found out that he was just a character in a comic that was never even revealed. He wants to become the main character of W and will stop at nothing to make it happen. The culprit is currently stuck in the real world in search of Yeon-joo. He's running around town killing innocent civilians. Yeon-joo receives a phone call from him and tries to escape in her dad's assistant's car. As they're driving on the road the hooded culprit appears in front of the car and shoots a bullet right at her forehead. Right when it's about to hit her, she transports back into W in the passenger seat of Kang's car. With her sudden disappearance, the culprit appears on Oh Seong-moo's plane and attacks him inside the restroom before vanishing.
Kang Cheol leads Yeon-joo back to the hotel's rooftop where they first met when she saved his life. He makes her promise to draw that everything that happened in the past 2 months was all a dream that he can't remember. This will make everything go back to before they met and keep her safe. After they say their goodbyes, Kang Cheol jumps off the roof to transport her back out of W. His final words to her was to "forget me now, I'm just a character in a comic." She immediately starts working on the comics as she promised.
Kang Cheol wakes up in the hospital room again with tears in his eyes, but he doesn't know why he's crying. W goes back to the morning after the rooftop stabbing incident. Everyone is in search of the culprit that did it and this time, a hotel staff was the one that saved him that night. With this one change he'll never know of Yeon-joo's existence, learn the truth about W, Seong-moo won't get shot, the culprit would never escape W, his friends won't be erased, and Yeon-joo won't have to die.