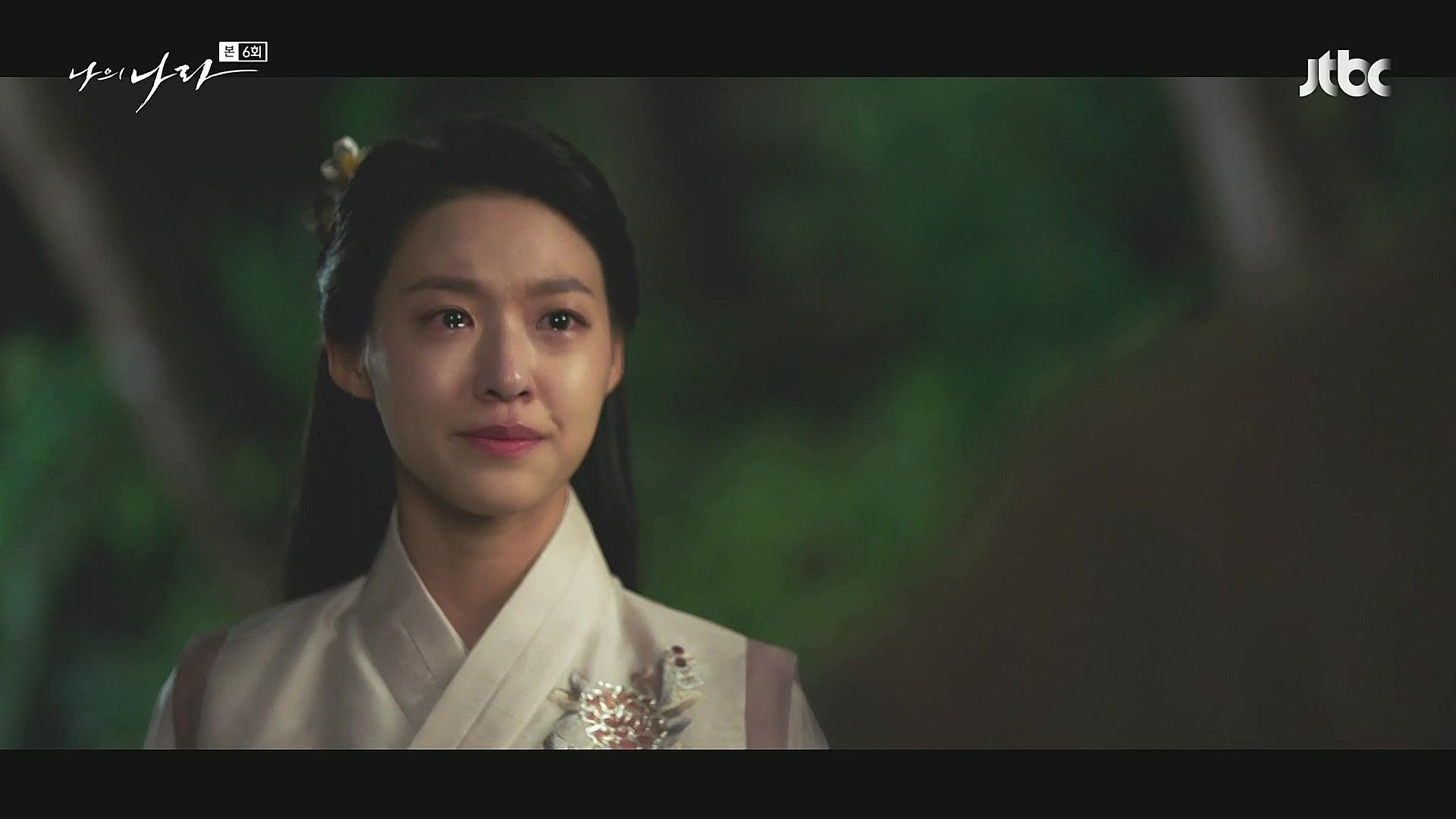 The My Country recap for October 18, 2019, features a hidden letter, the assassination of a nobleman, and the dead coming back to life.

The armor that was given to Seo Hwi by Park Chi-do, had half of a letter hidden inside. The owner of Ihwaru, Seo Seol, gives Hwi the other part of the letter sought after by many including Hui-jae. In return, he promised to stay away from Hui-jae to keep her out of danger.

Seo Hwi and his three allies capture General Jung Sa-jeong and hand him over to Seon-ho. Since General Jung was like an uncle to King Yi's sons, he was forced to write down their weaknesses. Seon-ho gives the list to his father (Nam Jeon) and informs him that no weaknesses were written for Yi Bang-won. We later find out that was a lie and Seon-ho went behind his father's back by giving the information straight to the King.

The King recites the weaknesses of all his other sons to Bang-won as a way of making them unfit to be Crown Prince. Bang-won is cornered into announcing that he feels the youngest son, Prince Uian should be the Crown Prince even though he wants the title for himself. Bang-won knew that only General Jung knew his brother's weaknesses and hires low-level assassins to kill him. By chance, Hwi ends up part of the group that kills General Jung in Ihwaru. After holding a personal memorial for Hwi thinking he died at war, Hui-jae sees him for the first time since he left for the army.