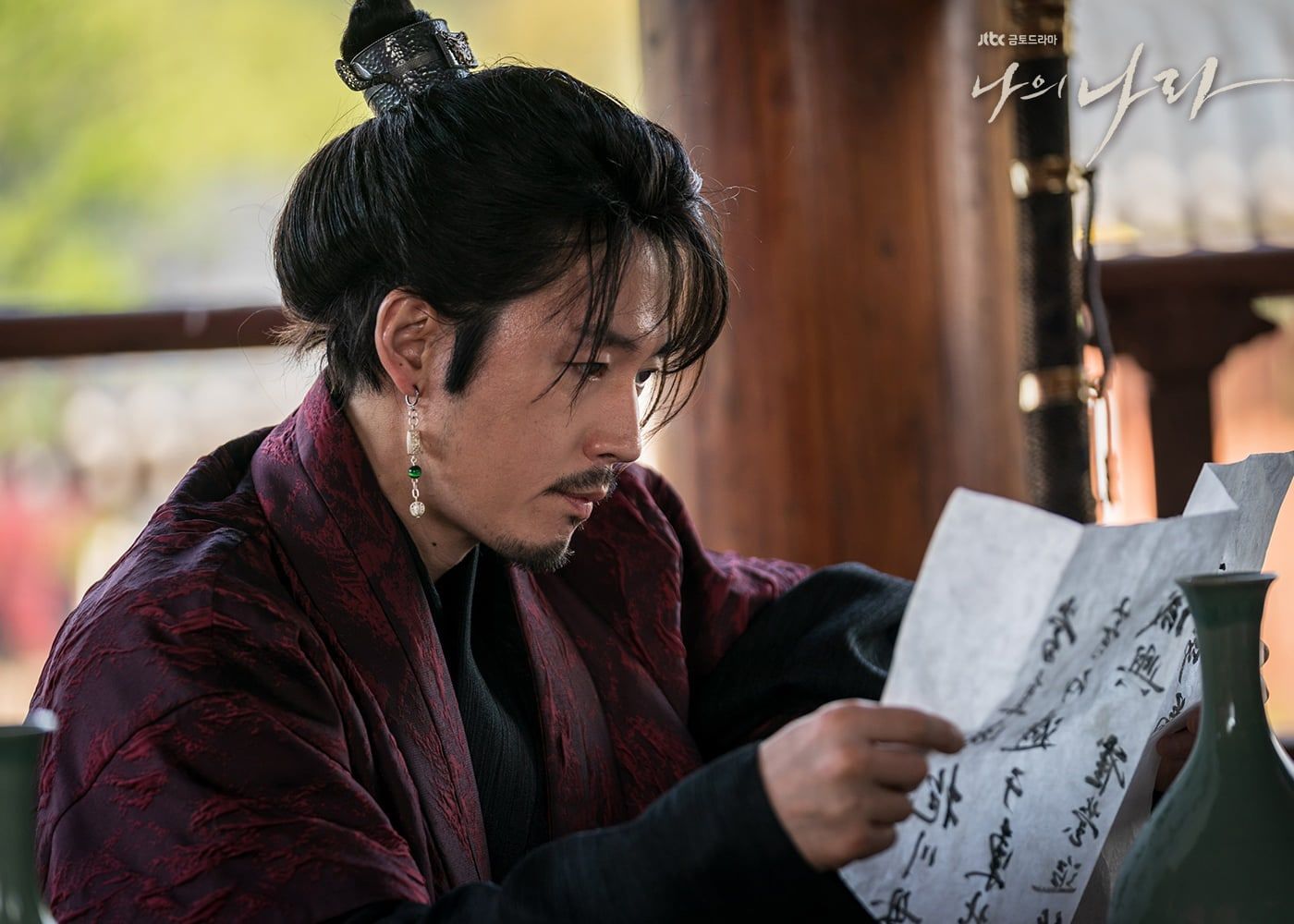 The My Country recap for October 12, 2019, features a big lie, a revolt, and an attempt at revenge.

As soon as Nam Seon-ho realizes he's fighting against Seo Hwi, he jumps in front of a sword to protect him.  With Seon-ho unconscious, Hwi begs his three allies to help heal his friend. They cross the river to try to get home, but are met by soldiers left by Nam Jeon to finish the job. They manage to kill them and escape to a nearby village. Once Seon-ho awakens, he tells Hwi that his sister Seo Yeon is dead. Hwi swore that if they ever meet again they'll be enemies and that Nam Jeon is to blame for his sisters death.

Hui-jae earns General Yi's second wife's trust by protecting her sons from oncoming attackers. General Yi officially overturns the nation and kills the royal family. With the new King in place, Yi Bang-won and Nam Jeon have an exchange of threats as they both fight to become the King's second in command. Seon-ho returns from the dead surprising the King and Nam Jeon. He slowly works his way into also gaining the King's trust.

Hwi sneaks into Nam Jeon's home to avenge his sisters death. However, Nam Jeon was expecting him and called Seo Yeon into the room. Yeon enters the room carrying tea and greets him before leaving. Hwi is confused and speechless as he stares at her. Seon-ho helped nurse her back to health after her head injury from the seizure, but it caused memory loss. Yeon is aware she has Epilepsy, but not that she has a brother. Nam Jeon plans to hold Yeon hostage to have full control over Hwi. Seon-ho tells Hwi he must gain Yi Bang-won's trust in order to kill him or they'll kill Yeon.