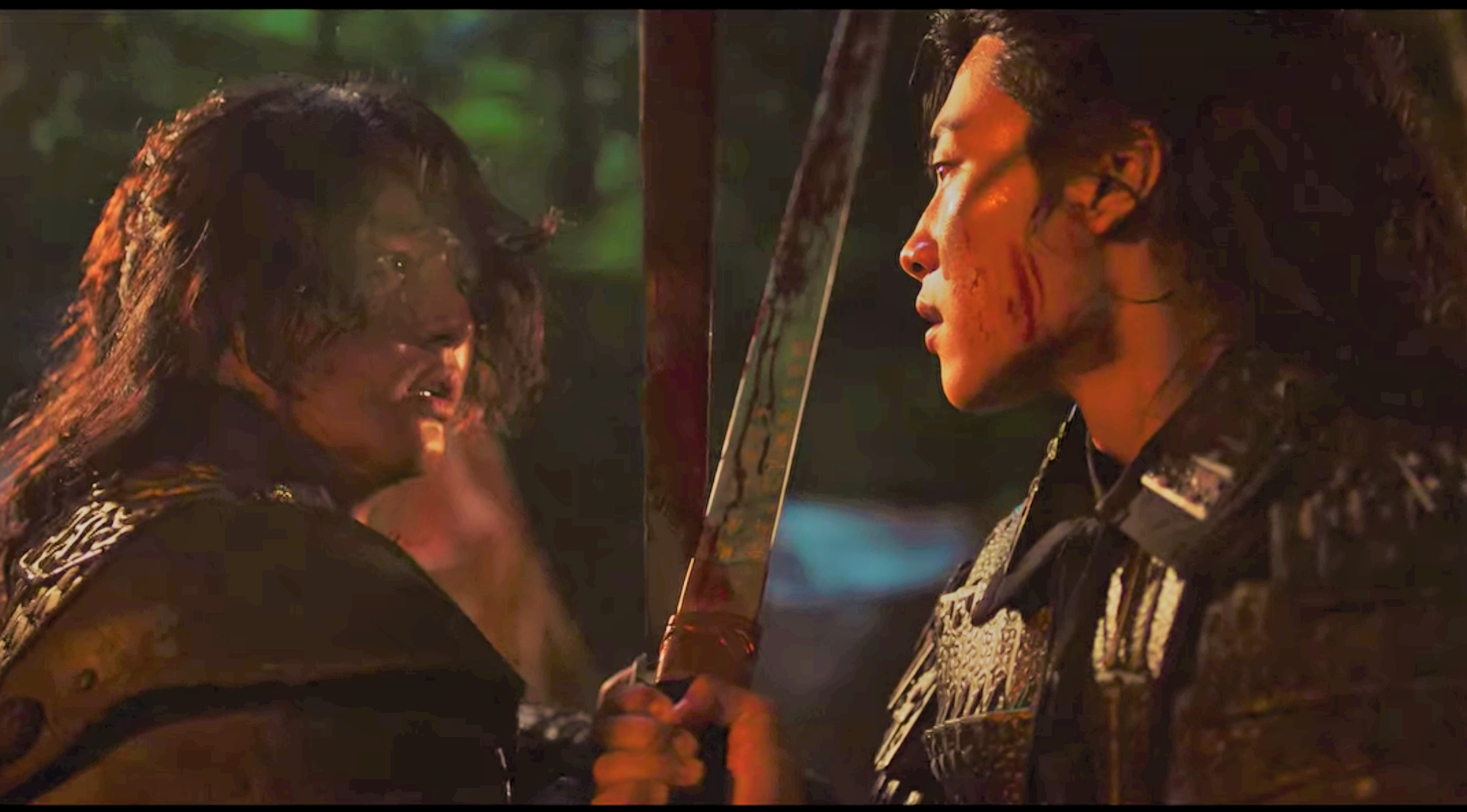 The My Country recap for October 11, 2019, features a love confession, army massacre, and reunited friends.

Nam Seon-ho tells Han Hui-jae that he was responsible for bribing the examiner and for sending Seo Hwi to the army. She doesn't believe him, but labels him as a bad friend for not helping. Hui-jae and her friends spend months searching for any traces of Nam Yeon, but had no luck. As Seon-ho preps to leave with Nam Jeon and General Yi Seong-gye for war, he confesses his love for Hui-jae in which she tells him her heart is already with Hwi.

Hwi is currently fighting in Liaodong as a part of the advance troops.  Their group consists of criminals and roughnecks expected to wear down the enemy before the main troops arrive as backup. One of the volunteer members of the advance troops, Park Chi-do, turned out to be a lieutenant that used to work under Hwi's father, Seo Geom. Chi-do gives Hwi an armor that his father left behind for him.

General Yi contacts all of his sons to escort his wives to safety in case the King comes after them during the revolt. Hui-jae pledges to protect General Yi's second wife and her two young sons. She joins General Yi's fifth son, Bang-won, in escorting them to safety.

After defeating one of the enemy Generals, Hwi sends a note to the main army requesting for backup. The note also informed them of the remaining advance troops and a body count. With this information, General Yi announces that he will disobey the King and send a secret slaughter squad to kill the remaining advance troops. Seon-ho was told to join that mission, but wasn't aware that Hwi was a part of the advance troops. They attacked in the middle of the night hoping for an easy massacre. Hwi, Chi-do, Jung-beom, and Park Moon-bok (medic) were able to fight back and hold them off. The scene ends with Hwi and Seon-ho striking each others swords and coming face to face.