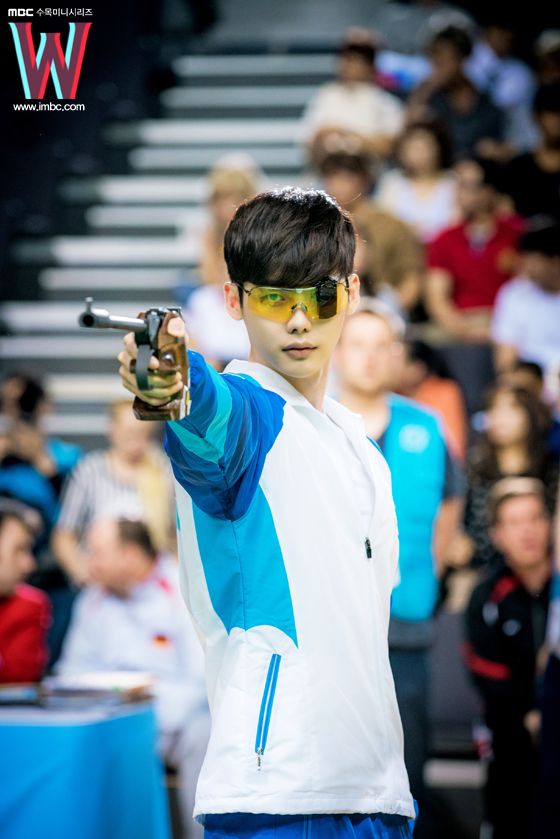 Who's in the cast:
Lee Jong-suk as Kang Cheol
Han Hyo-joo as Oh Yeon-joo
Jung Yoo-jin as Yoon So-hee
Lee Tae-hwan as Seo Do-yoon
Kim Ui-Seong as Oh Seong-moo
Kang Cheol is a smart and handsome 17-year-old boy with a skill for shooting. Despite being the underdog, he won an Olympic gold medal in the Men's 50 Meter Pistol while being coached by his dad. One day when Kang Cheol wasn't home, his family was murdered in their home by the pistol he used during the Olympics. The prosecutor Han Cheol-ho, was determined to use this high profile case to further his political career by requesting Capital Punishment for Kang Cheol no matter what evidence suggests. With no other suspect, he gets sentenced to life, but a year later during the second trial, the Supreme Court cited the inadmissibility of evidence and acquitted him. Life was hard living alone and being blamed for his family's murder by the public. He decided to jump off the Han River Bridge, but in the final moment he clung on for dear life. This was his turning point where he vowed to catch the real culprit instead.
Then there's Oh Yeon-joo who is an unskilled doctor and the daughter of a popular cartoonist, Oh Seong-moo. Her dad goes missing right before he was supposed to release his final comic of the popular webtoon W where he planned to kill the main character Kang Cheol. As Oh Yeon-joo searches for her dad at his office, a bloody hand grabs her and pulls her onto a hotel rooftop where a blood-covered man was lying on the floor. She springs into action saving the man's life but gets confused when he looks and has the same name as the comic character in W. Suddenly she's back in her dad's office and gets told that a new comic was released. As she's reading the comic, it's an exact play by play of the incident she just went through saving Kang Cheol and the new female character is a replicate of her.
After ending up in the hospital due to his stab wounds, Kang Cheol uses his resources to search for the woman who he deems the key to his existence. As the comics start to update on their own, Oh Yeon-joo realizes that the world of W where Kang Cheol lives is real and that he's actually searching for her.